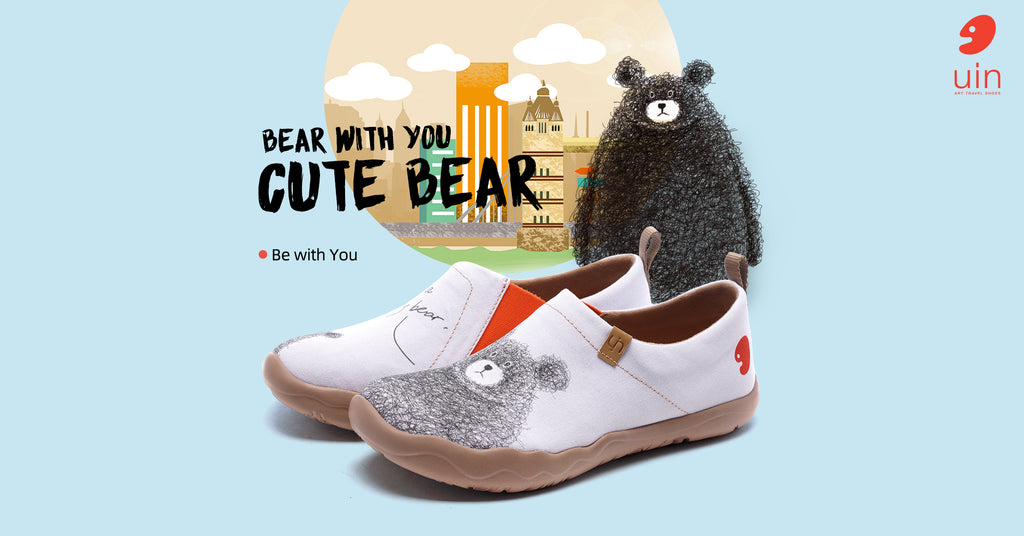 ---
17 products
Sakura
Very comfortable to walk, slip on and off.
Attractive art design and color.
No shoes delivered
My shoes did not arrived.
I am shocked. I haven't received my order
I am shocked, I haven't received my order. Please check
cute...
they are cute. Very wide. A little expensive for the quality
Epic W!
LOVE these shoes. Theyll be a fun pair for the summer. Ordered the other color today.
Adorable and comfortable!
I am in love with these shoes! I own 3 pair. Needs an insole to give a little support. I just used.some from my other shoes. I'm a 6 1/2 and I buy a 6 1/2 keeping in mind I add an insole. LOVE! You won't be disappointed!
Bear's Hug footwear UIN
These are the most comfortable sneakers I've owned- well worth the price- true to size and the design is sweet!
Bears Hug💜🐻
These shoes fit me perfectly and are extremely comfortable. Recommend they highly 🌟🌟🌟🌟🌟
Exactly like the pic!! Mum loved it
I love this! Very easy and lovely. :)
Walk with Sakura
My wife like UIN footwear because they are comfortable and a joy to walk in. Sakura is her second pair from UIN footwear. As for me, I like UIN footwear for their pastel-like colours and myriad designs. This pair of Sakuras fit in nicely for her Mother's Day present!
Nice and Bright
Got my shoes today. I absolutely love them.
Gotta get another pair
My Sakura's arrived today and I'm so thrilled I'm going to get another pair. Oh decisions, decisions. So many lovely designs.
Cute shoe and comfy😊
Skeptic at first but thankful i bought it.
Super comfy and DELIVERY DATE WAS EARLIER THAN THE 10DAYS EXPECTED DAY.I got the pray for goodness and Hana and i looooove them great for any outfit and everyday use im planning to get 2 more and i cant promise its gonna be the last😂
They look beautiful and feel great
Love my shoes!!!
The colors are bright and beautiful. Fit as expected and very comfy. When I wear them someone has to ask me where I buy it. 😍
WOW
I just received my new shoes. They fit perfectly. The colour is not as bright as I was hoping for but the fit is perfect!
Excelente producto
fue un regalo para mi esposa y ella esta encantada con el producto
Magnifique
La qualité du produit est excellente et ils sont très confortable ! En plus, je fais des jalouses 😊
Quick delivery, beautiful but size big
Its beautiful and comfortable shoes. But size is different. Im size 8 so i ordered same size 8, when i received its bigger so maybe im size 7 here. I ordered again in size 7. Hope it fitting me .
pending deliver
I still waiting the good and didn't receive until now, please follow
Pacific Time shoe
I love this shoe however the sizing was way off. I did the measure your foot on a piece of paper and ordered according to your chart. I should have gone up s size because my toes rub against the end of the shoe. I would also recommend some arch support because there is very little . I'm not sure that I would order another pair but have to say that I love most of the art work on your shoes.
i haven't received the shoes yet😓
I haven't received the order yet.
Shoes great, shipping TERRIBLE
I absolutely love these shoes but unfortunately I won't be ordering again because it took 2 and a1/2 months And 3 emails to get them. Just not worth the hassle.
Cat lovers here !!!!
Luna cat shoes are so so cool my friends just love them, so I use my shoes on the boat so lightweight almost feels like your barefoot comfortable walking on this boat great job UIN make more design for our cat and dog lovers forever more I am in LOVE
Not bad at all!
The color of the shoe was awesome! Very bright and the shoe was very lightweight. Even though the shoe was too large (by a 1/2 size) it was tight across the top of the foot.
Really cute and sturdy
I will start off by saying I ordered a size too big so I am returning these shoes however, they are adorable and the sole is a lot more sturdy than the pictures and description show. I'm going to order a smaller size because they are so cute! The toe is a bit wide (almost like those plastic-like shoes in bright colors, rhymes with dock) but not as bad. The colors are super vibrant and the art is really beautiful! I'll be the only one on my block with these I'm sure of it!