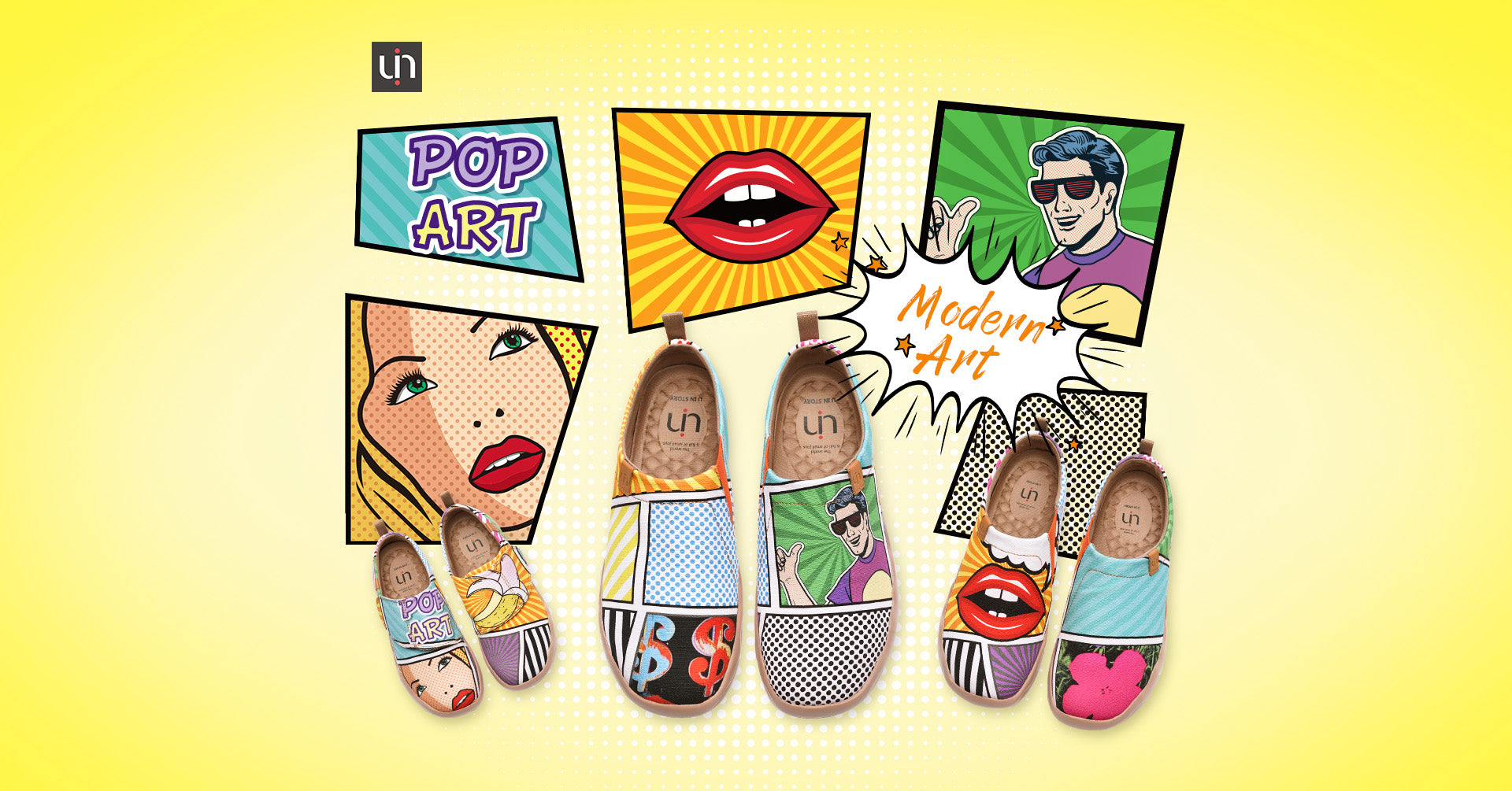 ---
251 products
Comodísimos y originales
Son lo más cómodo y ligero que he probado, no te molestan, ni rozan por ninguna parte. Mi problema es que como son de importación aquí en México por ejemplo en Mercado libre alcanzan precios tan altos que no corresponden.
Good looking comfortable shoes
Love these shoes. I have several pair and someone always compliments the design. They are most comfortable from day one.
Cant say enough about how much I love UIN shoes
Absolutely LOVE these shoes. UIN Shoes are super comfy and lightweight. I wear them as much as I can. Turned around and purchased 2 more for myself and my husband.
Nancy Greenwood
These were my favorite design so I chose to buy men's shoes. The artwork and colors are awesome. I wear a US size 10 in women's and these men's size 8 fit great!!! The shoes are made well and are comfortable!
lynda smith
Love these. My second pair
feel great for walking
I've been eyeing this style for a few months and finally made the decision to buy. I had a long tradition of buying a pair of deck/boating slip-ons every summer and I always cheap out. Maybe the price was holding me back, but it shouldn't. Totally worth the cost. They're stylish, comfy, and feel great for walking. Since each design is a limited edition, I'd highly recommend not hesitating to pick up a pair in your favorite design.
These are cheap shoes
Wide wide wide! Im using them as house slippers now. This pair looked cheap like slippers and falls off my foot its so wide. I wear a 8M and my first pair were wonderful. These also have no backs so it might be the diff. Though they are NOT as nice looking in the material as the first pair and I paid the same price.
Cool art shoes!
Love the cool art shoes but it's a struggle getting them on. Once they're on, they're quite comfortable but getting the foot in is challenging!
Cute but not a great fit. Overpriced.
I bought these because I loved the artwork on the shoes. Sadly they are very thin canvas and definitely need an extra arch support. I dont think they are worth the price I paid but Im keeping them anyway because they are so funky looking.
Great for wide-ish foot. Good cushioning.
Love these. My second pair